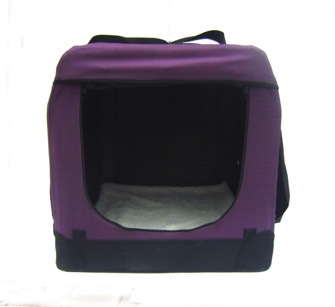 HIGH QUALITY CANVAS CRATE!
Curtains at all windows as simply to hide without Velcro.
Openings in the front, one long side and the ceiling.
Very sturdy mesh and zippers.
Carry bag with long handles, so the cage can be worn over the shoulder.
There are handles of the folded cage if you do not want to use the supplied carrying case.
2 bags for storage available on the cage, one is sewn on the roof and the second detachable on the short side.
Soft cushion included.
Available only in purple / black

L 60 x 42 x 42, 495 SEK
XL 82 x 59 x 59, 595 SEK